Abel Ferrara – Official Website - Fear City - Movies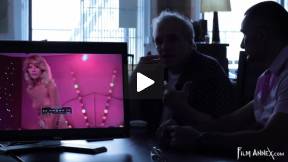 Starring Melanie Griffith, Tom Berenger, Billy Dee Williams, and Jack Scalia, Abel Ferrara's "Fear City" (1984) is about a serial killer who hangs around Manhattan's strip clubs to find his next victim. As the story progresses, the owner of the biggest strip club in town finds himself threatened by the killer, as he fears that the woman he loves is the next prey on the list.
Watch exclusive interviews and making of videos to go behind the scenes of Fear City with Abel Ferrara and his creative team.