Abel Ferrara – Official Website - The Driller Killer - Movies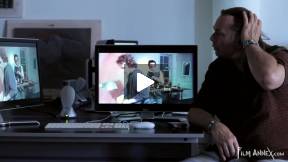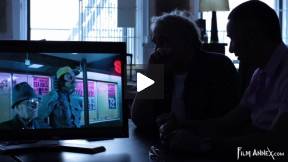 On Driller Killer Web TV, watch Abel Ferrara's cult classic in full length. Check out the interviews with Ferrara and his creative team about the making of the film.
The Driller Killer tells the story of Reno Miller played by Abel Ferrara, a frustrated and penniless artist who lives with his girlfriend and her lesbian lover in New York City. Unable to pay the rent or the bills and irritated by a rock band constantly practicing downstairs, Reno runs through the streets of New York with his drill, killing people. The Driller Killer is considered a cult classic and serves as a great example for the 1970s underground, low budget artistic film scene. The film is acclaimed for Ferrara's ability to realistically reflect the psyche of an impoverished artist struggling in modern society. It also has a big presence in the slasher film culture.
在《电钻杀手》/《电钻杀人狂》(Driller Killer)网路电视频道,观看全长的邪教经典影片。观赏与知名导演阿贝尔•费拉拉(Abel Ferrara)和他的创作团队谈论有关《电钻杀手》的制片过程采访。 《电钻杀手》讲述着诺米勒(Reno Miller)的故事,由阿贝尔•费拉拉(Abel Ferrara)自导自演,一位失意、不名一文的纽约艺术家,在与两个女友为债务苦苦工作时,加上楼下的摇滚乐队日夜的练习逐渐使他烦扰不堪,他渐渐变得精神异常起来,于是他跑到纽约街道并且带着电钻,开始进行一系列残忍的杀人"发泄"行为。 《电钻杀手》被认为是70年代邪教的经典,低预算的艺术电影场景的伟大典范。这部广受好评的电影充份地表现了费拉拉的能力,切实反映一个在现代社会中挣扎的贫困艺术家心灵。它同时也存在大量恐怖片电影的文化。